Black Women Authors, Part II
04/21/2022
Since 1987, March has been observed as Women's History Month, beginning with International Women's Day in 1909, and Women's History Week in the US since 1980. Immediately following Black History Month, March has been used to honor the accomplishments of women in civil rights, business, politics, and the arts. This year, I chose to honor Black women authors. Some are famous and some are not so well-known, often swallowed up in the shadows of Black male activists like Dr. King and W.E.B. DuBois, or authors like Langston Hughes and James Baldwin. I chose to pay tribute to one Black woman author each day, covering them in chronological order from their date of birth. Many were activists in their own right and chose newspaper articles and books to advance their mission. Others wrote for the sake of a well-told tale or poem solely for the purpose of art. To keep this blog reasonably short, I've broken my list into three parts. Here is the second ten of thirty-one Black women authors you should know.
Lorraine Hansberry

(1930-1965)
Lorraine Hansberry was a playwright, director and activist. With the opening of A Raisin in the Sun on Broadway in 1951, she became the first African-American author to have a play produced on Broadway and to win the New York Drama Critics Circle Award. She was also the youngest to win that award and the fifth woman. The play was about a working-class family dealing with segregation in Chicago. The 1960 film version spurred the careers of Sidney Poitier and Ruby Dee, who also starred in the play, and two other film versions and revivals of the play have been produced since then.
Her other works include The Sign in Sidney Brustein's Window, The Drinking Gourd, What Use Are Flowers? and Les Blancs. She died of pancreatic cancer in 1965. Her former husband compiled her journals into an autobiographical play, To Be Young, Gifted and Black.
Toni Morrison (1931-2019)
Chloe Anthony Wofford, known as Toni Morrison, was the first Black American to win the Nobel Prize in Literature (1993). This followed her Pulitzer Prize for Beloved (1988), and the National Book Critics Circle Award for Song of Solomon (1977) .Her first novel, The Bluest Eye (1970), was written while she was an editor at Random House. She went on to write eleven novels, three books of essays, and numerous children's books, often while teaching at various universities. Her novels feature downtrodden women and traveling men searching for love and a place in the world, and they are told in beautiful, lyrical language. She explores love in all its possibilities, in all ages and all classes of people.Her other novels include Sula, Jazz, Paradise, Love, A Mercy, Home, and God Help the Child.
Sonia Sanchez (1934—)
Sonia Sanchez—poet, activist, scholar—was the Laura Carnell Professor of English and Women's Studies at Temple University. She is the recipient of both the Robert Frost Medal for distinguished lifetime service to American poetry and the Langston Hughes Poetry Award. Sanchez is the author of sixteen books, including Shake Lose My Skin, Does Your House have Lions?, Like the Singing Coming Off the Drums, and Collected Poems.
From a childhood spent in Jim Crow Birmingham to a rise as an activist in Malcolm X's Harlem to a long legacy in the Black Arts Movement and at Temple University, where she began teaching in 1977, Sonia Sanchez has seen, heard and done more than most of us could ever imagine. With a new collection of poetry due out this spring, the longtime Germantown resident shares a fraction of those memories.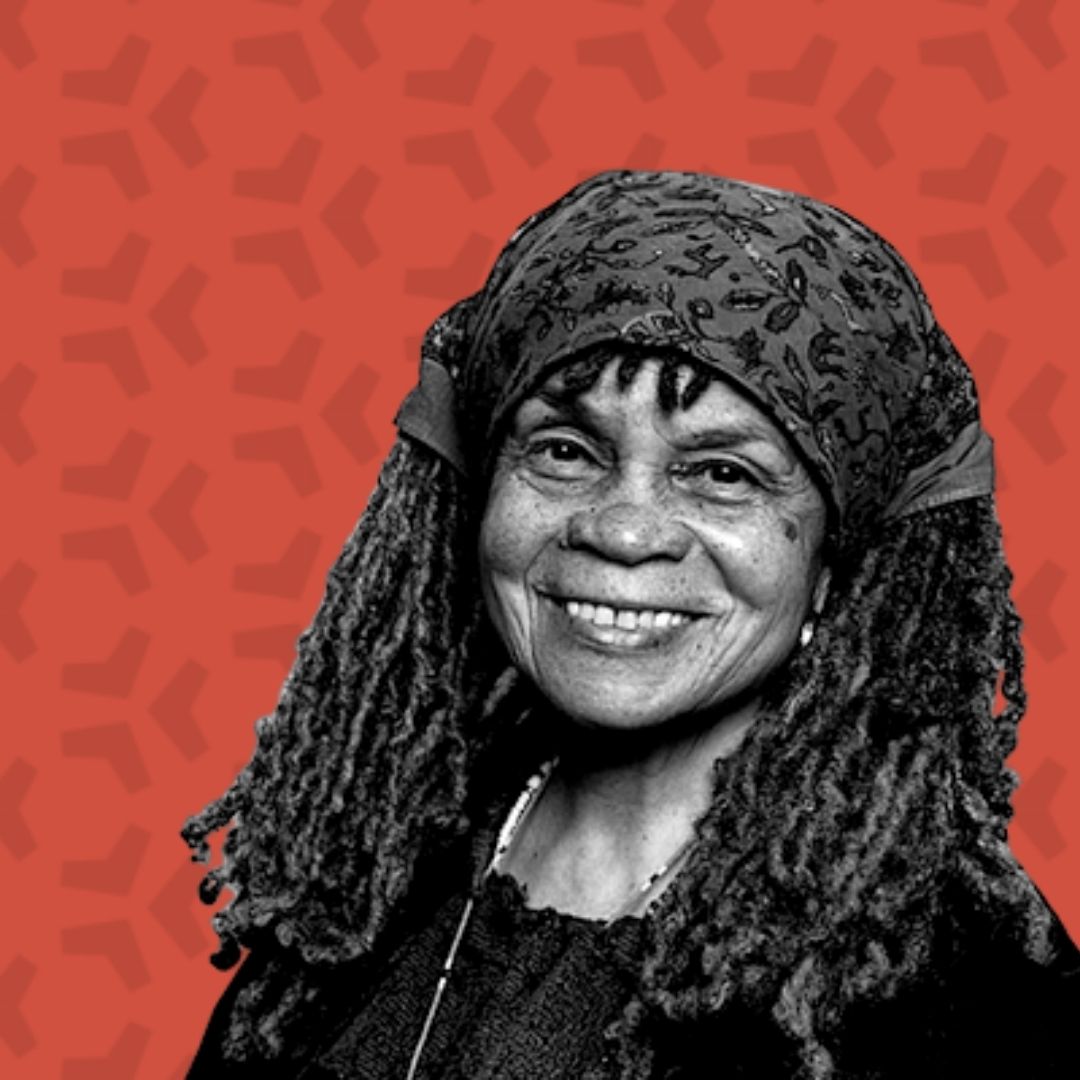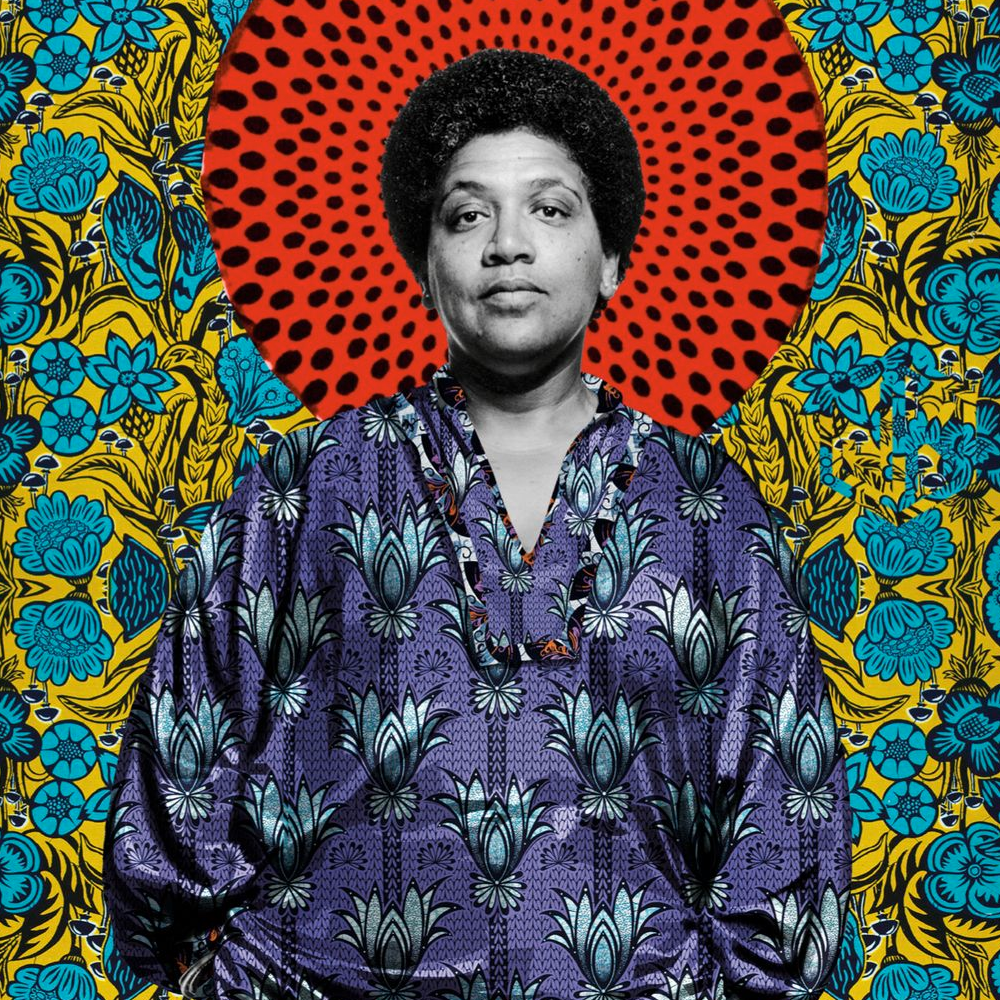 Audre Lorde

(1934-1992)
Audre Lorde was an American author, feminist, librarian, and civil rights activist. She described herself as "black, lesbian, mother, warrior, poet… who dedicated both her life and her creative talent to confronting and addressing injustices of racism, sexism, classicism and homophobia. A victim of cancer twice, she struggled with facing death with courage and love. Her books include A Burst of Light and Other Essays, Sister Outsider: Essays and Speeches, The Cancer Journals, Poetry Is not a Luxury, Zami: A New Spelling of My Name, and The Selected Poems of Audre Lorde.
Toni Cade Bambara (1939-1995)
Toni Cade Bambara was a writer, teacher, and activist who believed that the artist's purpose is determined by the community she serves. Born in New York, but committed to Atlanta, she wrote about traditions, dreams, the supernatural/ spiritual, poverty, and impact of the Atlanta murders on the community. Her books include Gorilla, My Love, The Sea Birds Are Still Alive, The Salt Eaters, Those Bones Are Not My Child, The Bombing of Osage Avenue, and Deep Sitings and Rescue Missions: Fiction, Essays and Conversations.
Nikki Giovanni (1943 —)
Nikki Giovanni is one of America's foremost poets. Over the course of a long career, Giovanni has published numerous collections of poetry—from her first self-published volume Black Feeling Black Talk (1968) to New York Times best-seller Bicycles: Love Poems (2009)—several works of nonfiction and children's literature, and multiple recordings, including the Emmy-award nominated The Nikki Giovanni Poetry Collection (2004). Her most popular poem is "Ego Tripping", which traces history through a personification of Africa. Her most recent publications include Make Me Rain: Poems and Prose (2020), Chasing Utopia: A Hybrid (2013) and, as editor, The 100 Best African American Poems (2010). A frequent lecturer and reader, Giovanni has taught at Rutgers University, Ohio State University, and Virginia Tech, where she is a University Distinguished Professor.
A

lice Walker

(1944 —)
Alice Walker's life is remarkable not only because she was the first black woman to win the Pulitzer Prize in fiction (the book that won her that award, The Color Purple, has been translated into nearly 30 languages and made into an Academy Award–nominated film and Broadway play), but also because these accomplishments are merely highlights of a luminous and varied career.
Walker coined the term "womanist" in her poems, novels, and short stories, to define a perspective of freedom that is unencumbered by male, or even female domination. Her main characters are often downtrodden women who must find hope and a way out of extremely challenging circumstances. We see these women as abused wives, spirit-seekers, and women defying traditions in The Color Purple, The Third Life of Grange Copeland, Meridian, The Temple of My Familiar, and Possessing the Secret of Joy. Her short story collections include In Love and Trouble, You Can't Keep a Good Woman Down, and The Chicken Chronicles. She also has several volumes of poetry and essays, including Revolutionary Petunias and Hard Times Require Furious Dancing.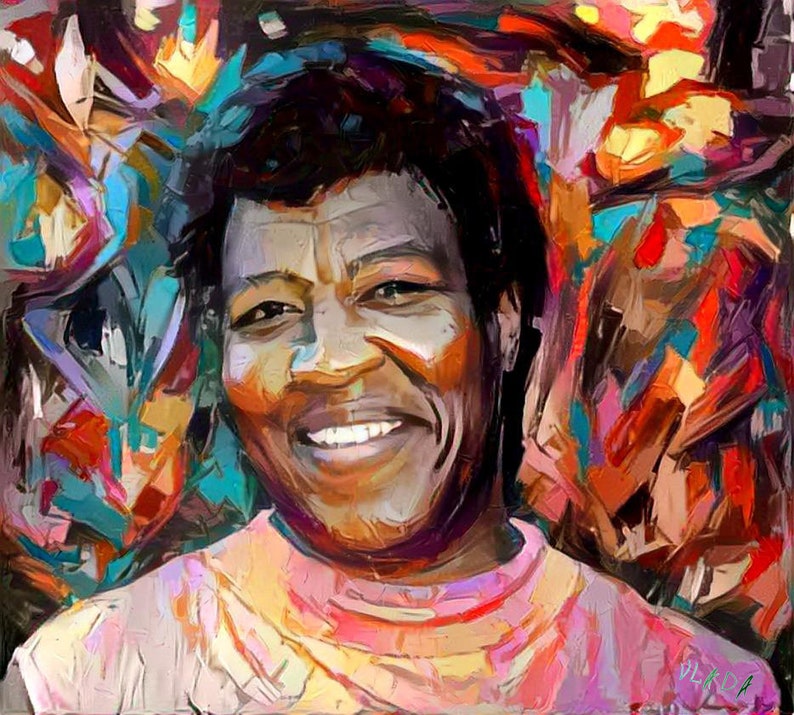 Octavia Butler (1947-2006)
Octavia Butler was an American author and multiple recipient of the Hugo and Nebula Awards for science fiction. She was a loner who spent her childhood reading in libraries and creating other worlds in her stories. Her most popular novel is Kindred, a story of time travel between the ante-bellum South and the seventies in California. But much of her science fiction fame is from a number of series about futuristic worlds and creatures. There is the Parable Series, the Patternist Series, Earthseed, and the Xenogenesis Series, each containing anywhere from two to five books. Her worlds are complex and futuristic, yet they mirror the times we live in and often serve as cautionary tales.
Pearl Cleage (1948 —).
Pearl Cleage is a playwright, poet and novelist. She represents the literary voice of Black women from the eighties to the 2000s in that her characters confront the challenges of race and gender. Her plays include Hospice, Porch Songs, Chain, Flyn' West, The Nacirema Society, A Song for Coretta, Blues for an Alabama Sky, and her most recent play, Angry, raucous, and Shamelessly Gorgeous. A famous poem that is often performed as a play is a tribute to Black women artists: We Speak Your Name. It was commissioned for Oprah Winfrey's Legends Ball in 2005 and was performed by numerous celebrities and broadcast nationally.
She is also a popular novelist, appealing to the rising number of book clubs across the country. These books include I Wish I Had a Red Dress, Some Things I Never Thought I'd Do, Seen It All and Done the Rest, Baby Brother's Blues, and Babylon Sisters. Her books of essays include Mad at Miles: A Black Woman's Guide to Truth, and Deals with the Devil and Other Reasons to Riot. She is truly the voice of African American women today.
Ntosake Shange (1948-2018)
Shange (Paulette Williams) was a feminist committed to the Black Arts Movement. Her work deals with race and gender. She achieved instant fame for her off-Broadway play, For Colored Girls Who Have Considered Suicide when the Rainbow Is Enuf (1975). It is commonly called simply, For Colored Girls. It is a choreopoem (dance and poetry), of nameless women identified only by the color of their costume who share stories of their experiences with men. From the first childhood crush to the loss of virginity and children, this play became an instant hit in the 70s amidst a barrage of criticism for its negative portrayal of the Black men discussed in the play. The women survive abuse and disappointment and come to recognize in each other the promise of the future. A more realistic rendering in film with flashbacks was produced by Tyler Perry in 2010.
While Shange wrote a number of books and plays after this, she was never able to achieve the success of For Colored Girls with her writing. Other plays were Spell #7, A Photograph: Lovers-in-Motion, and Boogie Woogie Landscapes. Her books include Sassafras, Cypress and Indigo, and Betsey Brown.
"sing her sighs / sing the song of her possibilities / sing a righteous gospel / let her be born / let her be born..."
For Colored Girls
---